HEP INDUSTRIE's activities:
HEP INDUSTRIE is a French company, which manufactured pole erection units, cable pulling winches, and supplied drilling tools and hydraulic equipment in addition to other accessories. We are one of the industry leaders in the pole erection unit market. Our customers mainly come from industries such as telecommunications, wet and dry electrical networks as well as agriculture (seed companies).
.
We not only design and manufacture but also renovate, repair and maintain all types of mobile hydraulic machinery. We also achieve the training of our customers tu use our machines.
Nous assurons aussi la formation de nos clients lors des mises en main de machine.
HEP INDUSTRIE is an independent SME with over 40 employees. Our headquarters are located in Séméac near Tarbes, in the Hautes-Pyrénées department of southwestern France. Click the link to find out more about the history and growth of our company.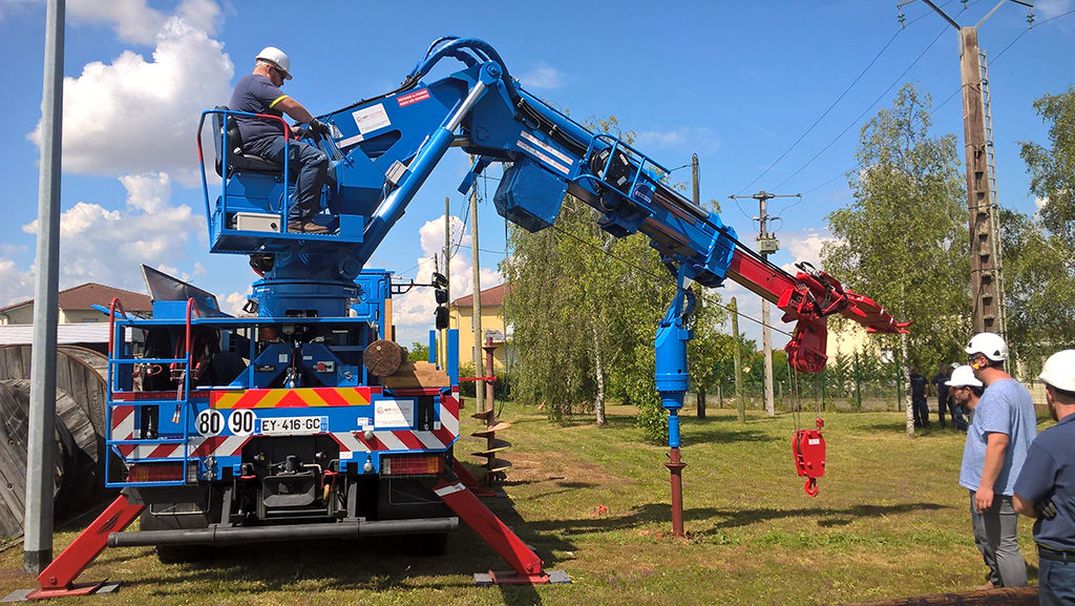 Our values are what drive the company's activities and corporate goals. 
Reactiveness
Versatility
Innovation
Expertise
Honesty
Loyalty