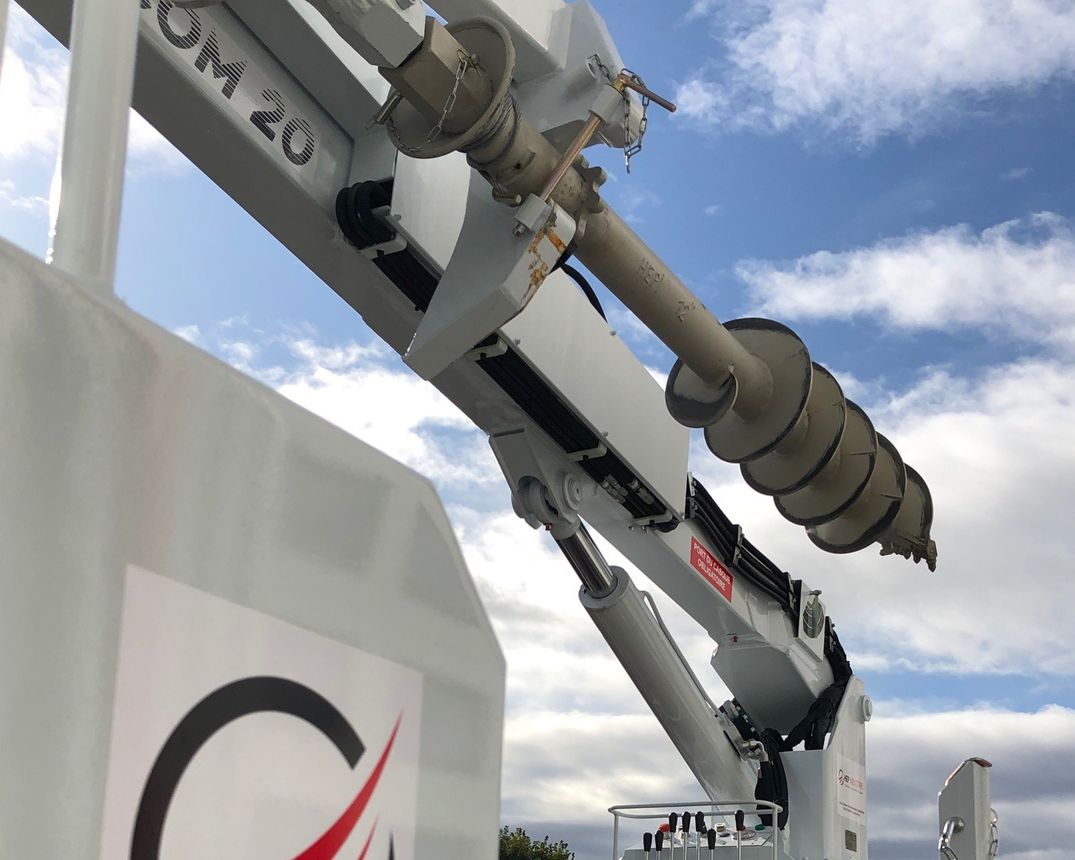 Discover our range of products for the telecommunications industry. Intended for the roll-out of optical fibre networks (FTTH and RIP), HEP Industrie offers all the appropriate tools, pole erection units and winches you need. Backed by 25 years of experience and a fleet of more than 300 machines, we are able to offer a wide range of equipment for installing utility posts for overhead networks, even in hard ground.
Telecom pole erection units
telecom 20 pole erection unit
The TELECOM 20 is a pole erection unit for the telecom industry. This drilling rig has been optimised for all types ground (hard, rocky, limestone, all types). It has been designed for drilling post holes and setting utility posts.
TELECOM 20 DOWN-THE-HOLE POLE ERECTION UNIT
The TELECOM 20 down-the-hole pole erection unit has the same characteristics as the TELECOM 20. This pole erection unit is equipped with a special down-the-hole drill.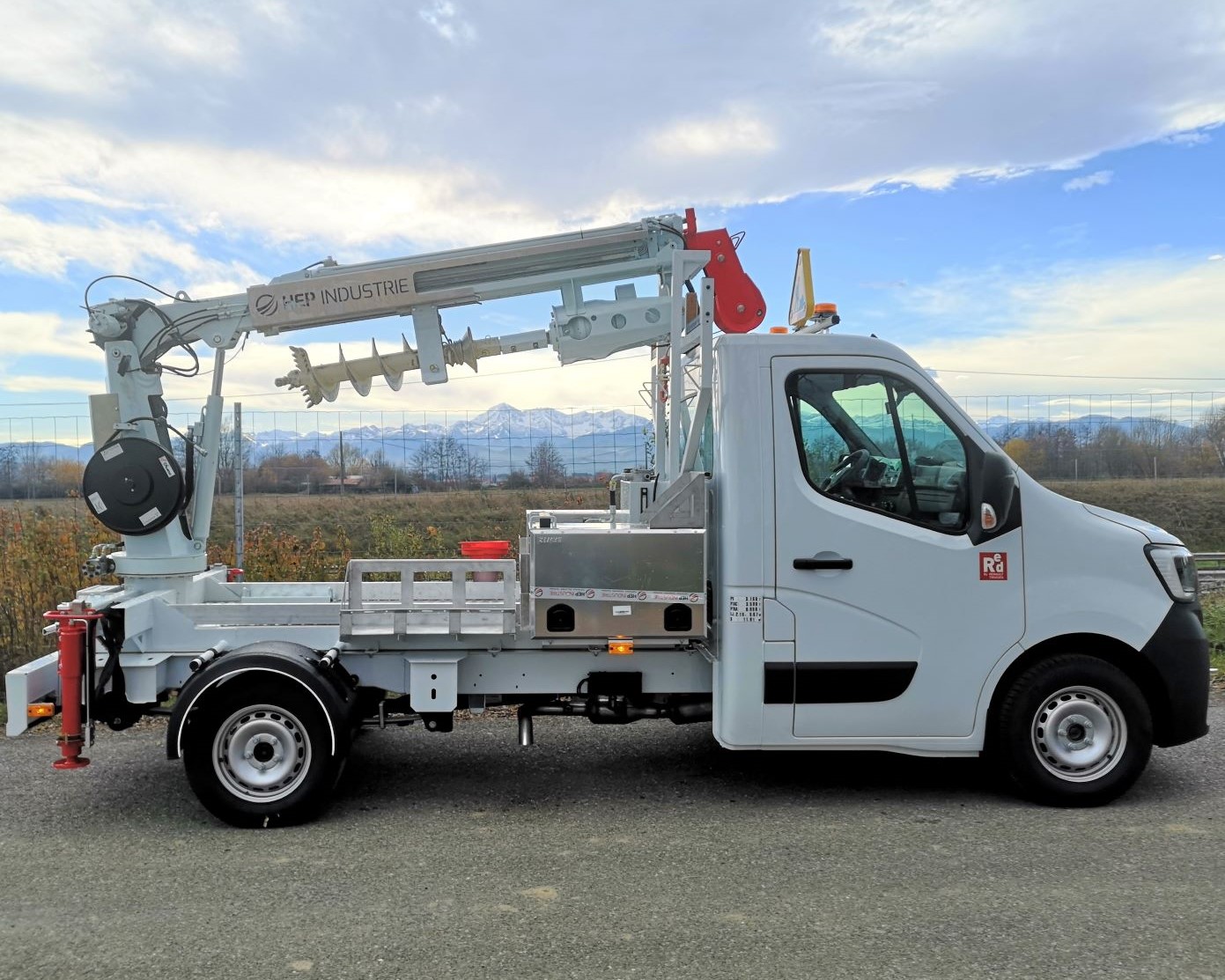 NOVELTY
This complete workshop integrating pole carrying, lifting, drilling and extraction equipment is dedicated to the maintenance of Telecommunication networks. It is mounted on a light vehicle (3.5T)
Telecom cable pulling winch
NOVELTY
The TR 3000 trailer-mounted hydraulic winch is variable speed, double-capstan winch.
NOVELTY
TR3000C EVO trailer-mounted is dedicated to dry electrical networks and to telecom industry. It comes with a compressor and a Road trailer GVW – 2
axles.
NOVELTY
TR 1500 C trailer-mounted winch is dedicated to Telecom. It comes with a 5000l/min compressor.